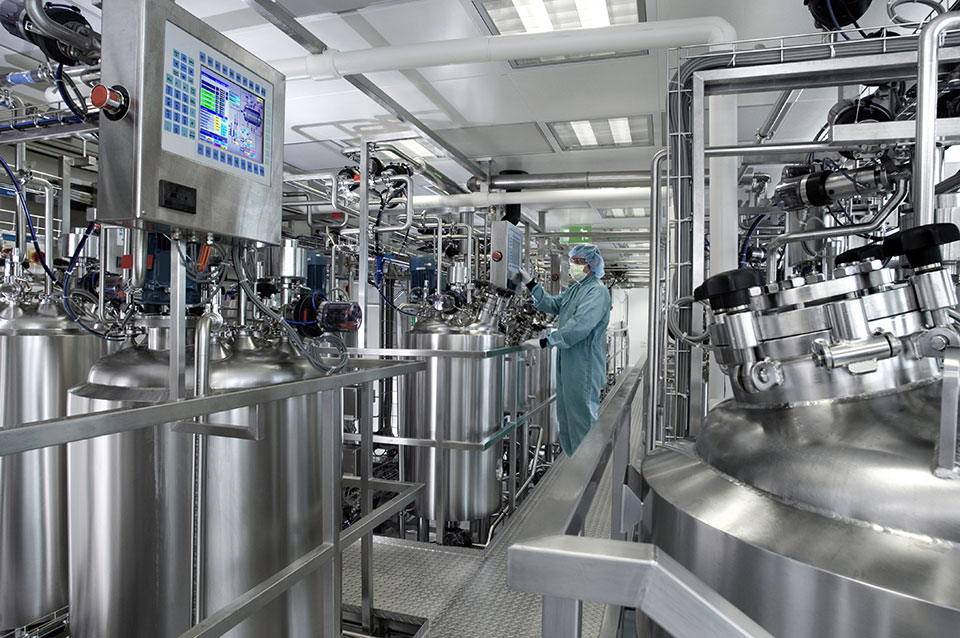 Integrated services for increased productivity and consistency
Unified Valve Group is creating solutions to help deliver and generate sustainability through efficient, low maintenance and high performance operations.
Pharmaceutical
The pharmaceutical industry has special requirements for the clean-ability, materials, documentation and inspection of safety valves. For example, a safety valve may need to be opened pneumatically and its opening status shown in order to simplify the cleaning process in sterile processes. Besides sterile processes, the pharmaceutical industry also has requirements similar to those of the chemical industry for the production of basic substances.
Quality Advantages
With the clean service series, Unified offers safety valves that meet all requirements of the pharmaceutical industry. A low dead space and seam-free internal construction provides a high level of clean-ability. The valves can be opened automatically as part of the cleaning process.
Manufacturing
Every manufacturing plant has its own distinct characteristics and must therefore be considered individually. Pressure, backpressure, temperatures and media are very different. This is reflected in the requirements on safety valves.
Why Choose Unified
Unified Valve Group works with customers in every industry and under the most stringent standards. Through consultation Unified offers maintenance programs to ensure less downtown and we can service directly at the facility or at one of our 7 branches.